Academic Calendar information is available here for students.
Please check the commencement dates for the programs offered by Victory Institute.
English courses commence every Monday except public Holidays . Orientation and placement testing for all new student takes place on commencement .
Vocational Courses (Certificate to Advanced Diploma) dates below list for the commencement. Orientation takes place on the Thursday one week prior to commencement.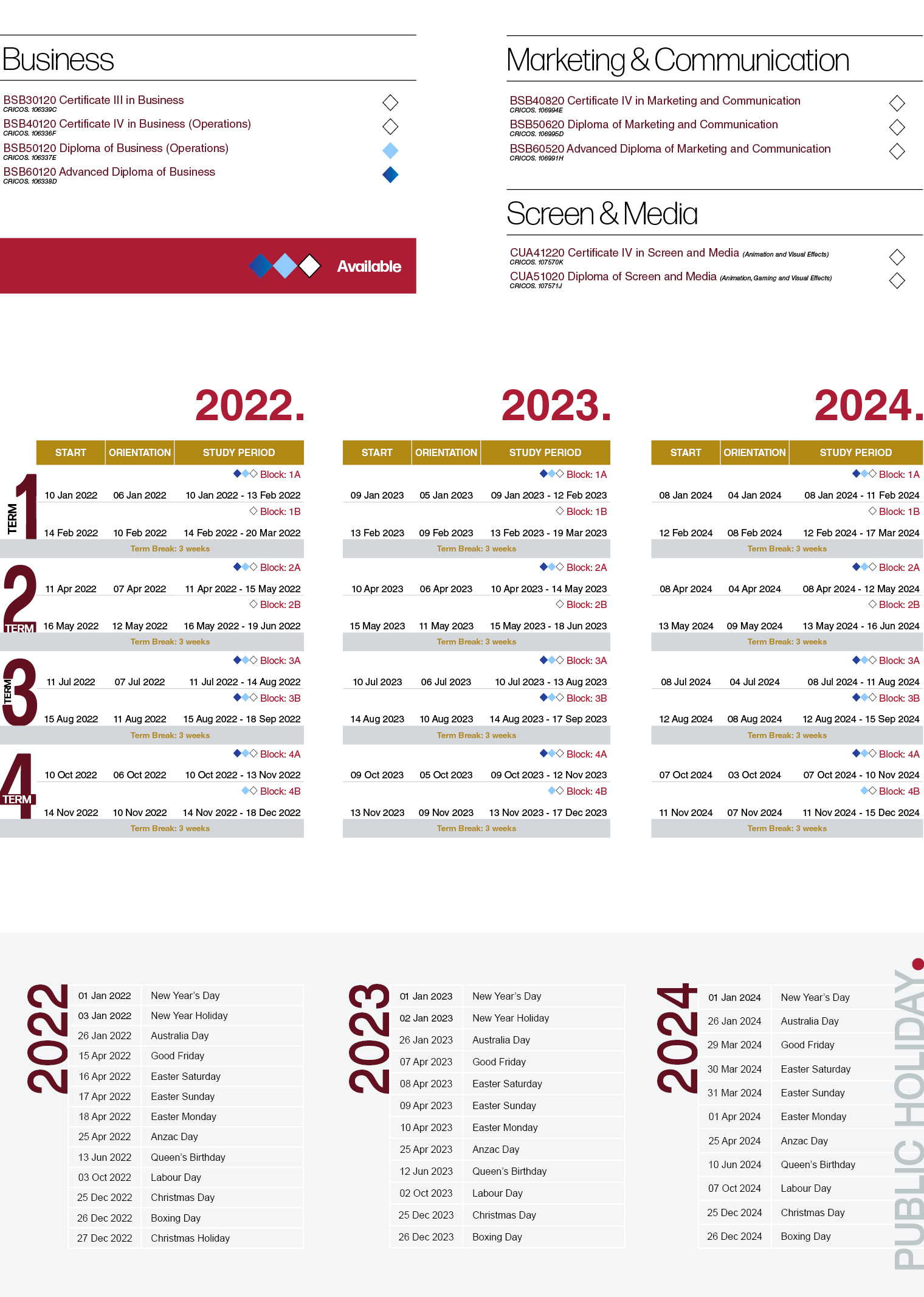 Note
– If the commencement dates fall on a public holidays the commencement will be on the following business day.
– These dates may be subject to change.
Important : Orientation is compulsory for all students to attend. Our orientation session provides students with vital study information and an understanding of Victory Institute's policies and procedures. Please ensure you arrive at 9:00am for a 9.30am start.