Academic Calendar information is available here for students.
Please check the commencement dates for the programs offered by Victory Institute.
English courses commence every Monday except public Holidays . Orientation and placement testing for all new student takes place on commencement .
Vocational Courses (Certificate to Advanced Diploma) dates below list for the commencement. Orientation takes place on the Thursday one week prior to commencement.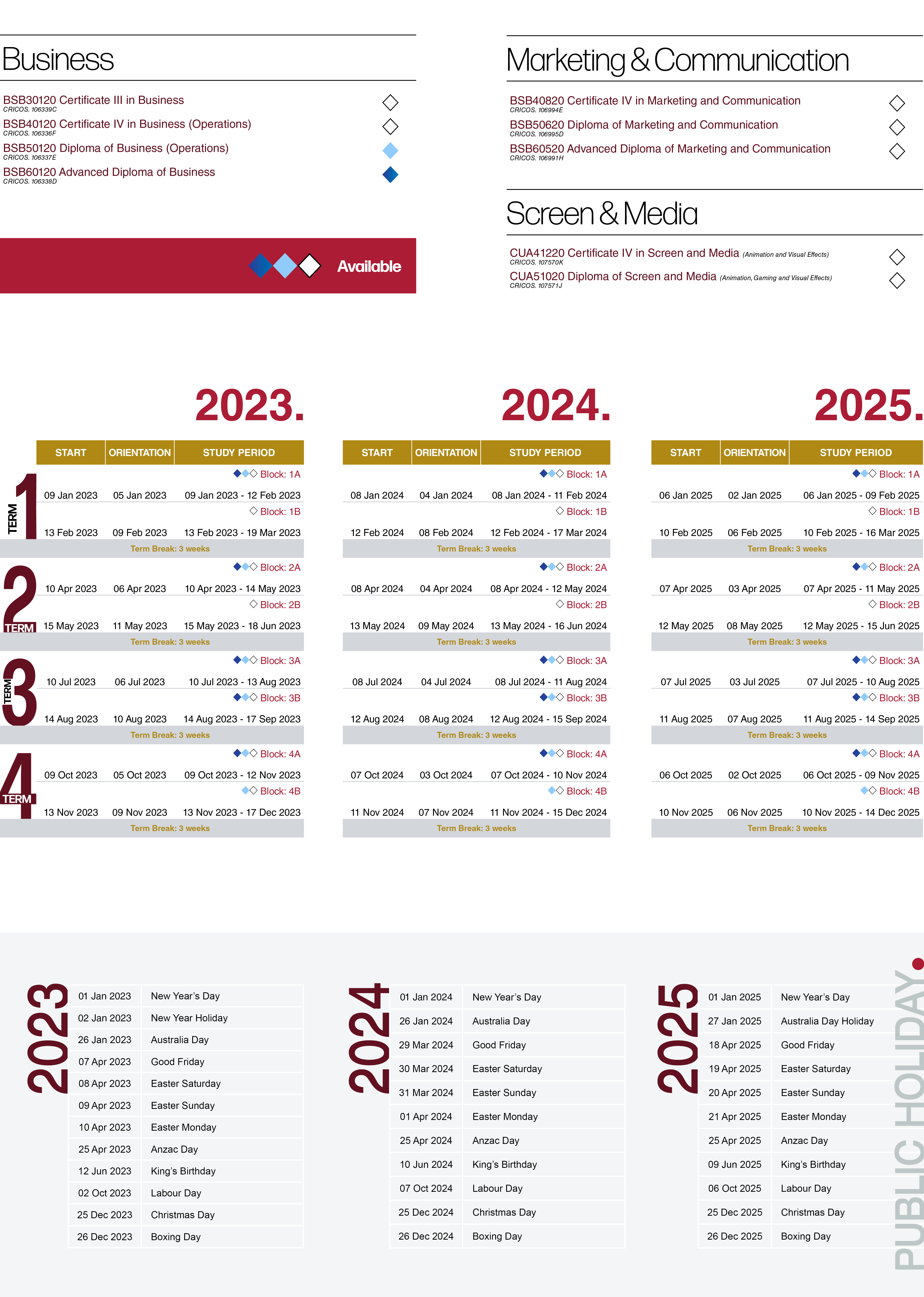 Note
– If the commencement dates fall on a public holidays the commencement will be on the following business day.
– These dates may be subject to change.
– ELICOS has 4 weeks Christmas holiday from 12/12/2022 to 08/01/2023
Important : Orientation is compulsory for all students to attend. Our orientation session provides students with vital study information and an understanding of Victory Institute's policies and procedures.