Course Description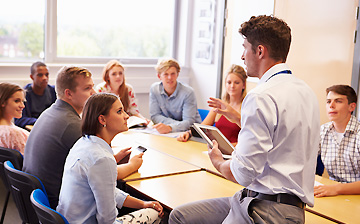 The English for Academic Purposes (or EAP) course will equip you with the skills to thrive at university here in Australia. You will learn how to produce high-quality academic essays, how to present engaging talks to a room of your fellow students, and other crucial language and academic skills required to meet the challenges of studying at a university here.
Are you ready to upskill, gain the advantage you need, and begin your tertiary studies? Look no further than Victory's EAP course.

Entry Requirements
Be 18 years old or over.
Latest proof of English proficiency (if applicable).
For EAP 1 – complete General English Intermediate level, or achieve an overall band 5 in IELTS with a minimum of 4.5 in each skill.
For EAP 2 – complete General English Upper-Intermediate level, or achieve an overall band 5.5 in IELTS.
For EAP 3 – complete General English Advanced, or achieve an overall band 6.0 in IELTS.
Course Structure
The EAP programme is divided into 3 levels. Each level entails 20 hours of study per week for 12 weeks.
Students are tested at the beginning of their EAP journey and placed in the level most appropriate for them, and then progress until they successfully complete EAP 3. Once students complete EAP 3, they have achieved an equivalent of 6.5 in IELTS are generally deemed ready for higher education here in Australia.
Studying EAP will involve the following:
Developing your listening, reading, writing, and speaking skills in order to maximise your academic performance in Australian colleges and universities
Analysing various forms of tertiary examination in order to truly understand what is required of you, so that you can respond the best way possible
Writing reports and essays to develop and demonstrate your command of Academic English
Examining case studies so that you can use learnings from these to benefit your own academic English
Delivery and Assessments
This course is delivered face-to-face in a dynamic classroom environment, and delivery may include:
Classroom-based activities and input
Online learning system exercises
Projects
Zoom input sessions
Chat applications
Assigned paper-based or book-based homework
Educational and cultural excursions
Every student's progression is ascertained through assessments such as written assignments, reading and listening comprehension tests, classroom presentations, as well as role plays which demonstrate an understanding using English in an Academic context. In addition to these discrete assessments there is also a process of continuous assessment which the teacher will conduct over the length of the course.
Note: Students are given a textbook at their entry-level but are required to purchase a new textbook from the next level onwards.