Course Overview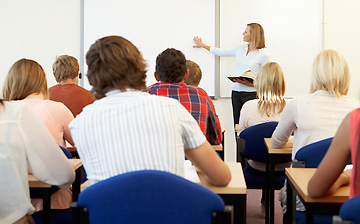 This qualification is suitable for those who use well developed marketing and communication skills and a broad knowledge base in a wide variety of contexts.
Individuals in these roles apply solutions to a defined range of unpredictable problems and analyse and evaluate information from a variety of sources. They may provide leadership and guidance to others with some limited responsibility for the output of others, however they typically report to more senior practitioners.
Entry Requirements
Be 18 years old or over.
Students who intend to enrol in this course must prove their satisfactory completion of Australian Year 12 or international equivalent, or a minimum 2 years industry experience in related fields and prove their successful completion all core units of Certificate IV in Marketing and Communication.
Students must have good communication skills. Candidates whose English is not their first language are required to prove their English language skills which is equivalent to at least an upper-intermediate level (IELTS 5.5 equivalent)
Course Structure
Duration : 60 weeks tuition plus 18 weeks term breaks.
Please refer to the unit description on https://training.gov.au/Training/Details/BSB52415
Core Units
BSBMKG507
Interpret market trends and developments
BSBMKG523
Design and develop an integrated marketing communication plan
BSBPMG522
Undertake project work
Elective Units
BSBADV509
Create mass print media advertisements
BSBADV507
Develop a media plan
BSBFIM501
Manage budgets and financial plans
BSBMKG534
Design effective digital user experiences
BSBMKG535
Devise a search engine optimisation strategy
BSBMKG528
Mine data to identify industry directions
BSBMKG515
Conduct a marketing audit
BSBMKG502
Establish and adjust the marketing mix
BSBMKG506
Plan market research
Pathway
After achieving the BSB52415 – Diploma of Marketing and Communication, students may undertake the BSB61315 – Advanced Diploma of Marketing and Communication.

Job Outcome
Graduates of the BSB52415 – Diploma of Marketing and Communication will have specialised knowledge and skills for skilled/paraprofessional work and/or further learning. Possible job titles relevant to this qualification include
Account manager
Account planner
Advertising account manager
Advertising creative director
Advertising manager
Copywriter
Marketing manager
Marketing team leader
Product manager
Public relations manager
Delivery and Assessments
This program (BSB52415 Diploma of Marketing and Communication) is delivered in a classroom-based environment with face to face delivery. The mode of training is highly practical with a combination of practical projects and tasks with a simulated workplace, tutorials and group activities.