Course Overview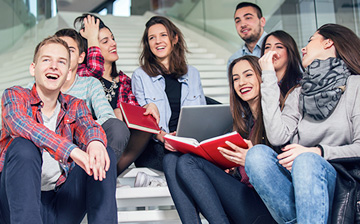 This qualification reflects the role of individuals who use well-developed skills and a broad knowledge base in a wide variety of contexts. They apply solutions to a defined range of unpredictable problems, and analyse and evaluate information from a variety of sources. They may provide leadership and guidance to others with some limited responsibility for the output of others.
Entry Requirement
Be 18 years old or over.
Students who intend to enrol in this course must prove their successful completion of Certificate III in Business or equivalent, or prove their satisfactory completion of Australian Year 12 or international equivalent, or have industry experience in business or any relevant business service with a minimum of 2 years.
Students must have good communication skills. Candidates whose English is not their first language may be required to prove their English language skills which is equivalent to upper intermediate level (IELTS 5.5).
Pathway
After completing the BSB40215 Certificate IV in Business, students may articulate into further study of the Diploma of Business offered by any RTO or they may have opportunities to continue their studies in Bachelor Degree programs offered by any Australian Higher Education providers.

Job Outcome
Job roles and titles vary across different industry sectors. Possible job titles relevant to this qualification include:
Project Officer
Office Administrator
Delivery and Assessments
This program (BSB40215 Certificate IV in Business) is delivered in an institution based environment with face to face delivery. The mode of training is highly practical with a combination of practical projects, practical tasks with simulation workplace, tutorials, group activities and theory based documents.

Sample Timetable
On orientation day, students are required to select their timetable which they will attend for a total of 20 hours per week. If there are any changes, please contact reception by the last week of the current term or the first week of the new term.
Lecture
| | | |
| --- | --- | --- |
| Group | Day | Time |
| Group A | Monday | 8.30 am – 5.00 pm |
| Group B | Tuesday | 8.30 am – 5.00 pm |
| Group C | Wednesday | 8.30 am – 5.00 pm |
| Group D | Tuesday | 8.30 am – 5.00 pm |
| Group E | Thursday | 8.30 am – 5.00 pm |
| Group F | Friday | 8.30 am – 5.00 pm |
| Group G | Saturday | 8.30 am – 5.00 pm |
---
Course structure
Duration : 40 weeks tuition plus 12 weeks term breaks.
Please refer to the unit description on https://training.gov.au/Training/Details/BSB40215
Core Units
BSBWHS401
Implement and monitor WHS policies, procedure, and programs to meet legislative requirements
Elective Units
BSBWRT401
Write complex document
BSBCUS403
Implement customer service standards
BSBITS401
Maintain business technology
BSBADM405
Organise Meeting
BSBITU401
Design and develop complex text document
BSBITU404
Produce complex desktop published document
BSBITU402
Develop and use complex spreadsheets
BSBLED401
Develop teams and individuals
BSBMKG413
Promote products and services