Course Overview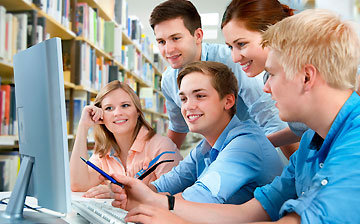 The Diploma of Screen and Media will train students in areas of 2D and 3D digital design for digital and interactive media. Students will learn the practical and theoretical skills to work as a digital artist in production teams working on 2D and 3D productions such as films, television content, video games, and architecture.
Entry Requirement
Be 18 years old or over.
Students who intend to enrol in this course must prove their successful completion of Certificate IV in screen and media or equivalent, or have industry experience in any relevant screen and media with a minimum of 2 years.
Students must have good communication skills. Candidates whose English is not their first language may be required to prove their English language skills which is equivalent to upper intermediate level (IELTS 5.5).
Knowledge and Skills
Successful candidates will emerge with practical skills sufficient to design and create elements of high concept productions utilising 2D and 3D software. They will gain design skills necessary to develop and realise concepts for production. Design skills and knowledge will be particularly enhanced to allow for students to adapt effectively to any given production environment. Assessments will primarily comprise of highly practical tasks and projects that take place in a simulated studio environment.

Job Outcome
This qualification aims to provide candidates with the skills and knowledge required to effectively perform the following job roles:
Visual Effects Designer
Producer/presenter
Production manager
Animator
Course Structure
The course consists of 4 terms of 10 weeks duration each. Achieve 15 units (3 core units and 12 elective units). Each unit of the study program that we have selected meets the requirements for specialisation in Interactive Media.
Please refer to the unit description on http://training.gov.au/Training/Details/CUA51015
Units of Study:
Core Units
CUAPPR505
Establish and maintain safe creative practice
BSBCRT501
Originate and develop concepts
CUAIND502
Maintain and apply creative arts industry knowledge
Elective Units
CUAANM502
Create 3D digital environments
CUAANM302
Create 3D digital animations
CUAANM501
Create 3D digital character animation
CUADIG502
Design digital applications
CUADIG506
Design interaction
BSBDES501
Implement design solutions
ICTDBS504
Integrate database with a website
CUADIG501
Coordinate the testing of interactive media products
CUADIG503
Design e-learning resources
BSBPMG522
Undertake project work
CUADIG505
Design information architecture
CUAANM503
Design animation and digital visual effects